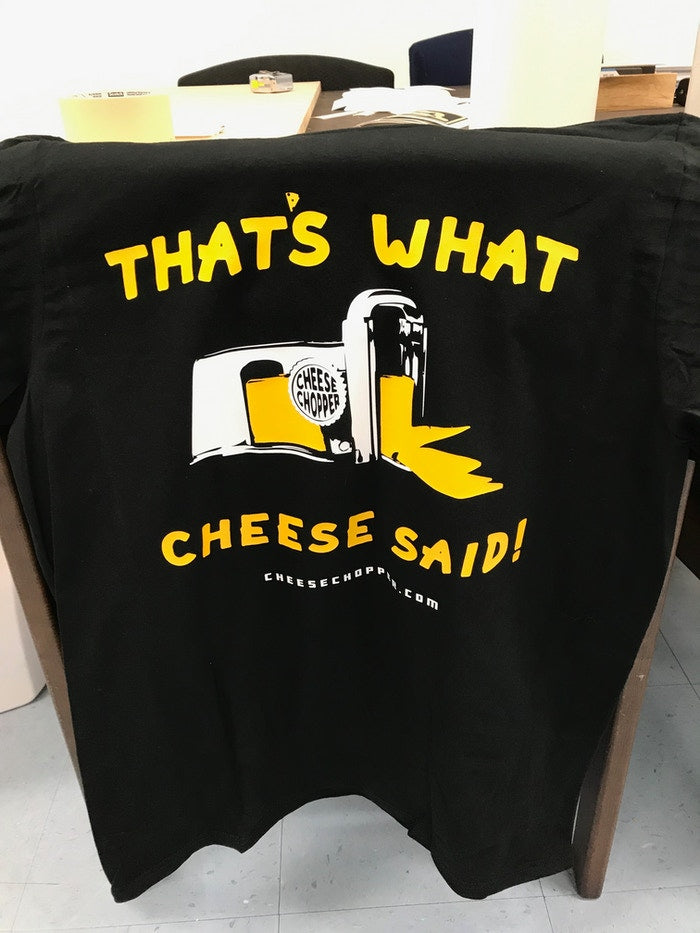 🧀 Close to $75 Stretch Goal + T-Shirts + UFC 🧀
| Mr. Cheese
🧀 What up Cheese Lovers!!! 🧀
We have blown past the 1,500 backer mark and are sooooo close to our $75K stretch goal I can taste the Chedda!! You're that close to receiving a bag to store all your handles!!
High-Quality T-Shirts On the Way
Our shirts are also looking GRATE! 
Things are really starting to roll with the Cheese Chopper, the people agree, if you love cheese you gotta get one of these!!! Buckle up because these last 4 days are going to be a wild ride!!!!  
UFC Fight Pass Shout Out!
You may have seen the Cheese Chopper advertised yesterday on UFC Fight Pass with Chael Sonnen's Submission Underground and this is just the beginning!!  
With your help, we are going to crush the last 4 days of our campaign and turn the Cheese Chopper into a household name!!!
Share the link with your friends: https://www.kickstarter.com/projects/tatekoenig/the-cheese-chopper-worlds-best-all-in-one-cheese-device?ref=1gshlk
- Mr. Cheese...out