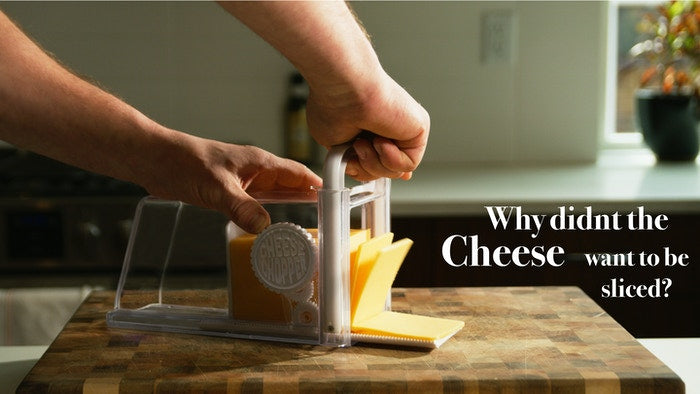 🧀 Manufacturing Update - First Cheese Choppers Out of the Molds 🧀
| Mr. Cheese
🧀 Yeeelloooow Cheese Lover!! 🧀
Holy smokes what a whirlwind it has been!  
We are stoked to report the first Cheese Choppers (T1) have come out of the molds and are being sent to us for inspection!!!  
We can't wait until you are choppin' yooooo Cheese in Style, but have to give it thorough QC to ensure you are choppin' cheese for a lifetime!!  
Stay tuned in the coming weeks as we put these things through the Cheese Gauntlet and put the Cheese Chopper to the test!!
Thanks again for all your support and reach out with any questions!
-Mr. Cheese
PS: If you or someone you know missed our Kickstarter campaign, we are still live on Indie gogo: https://www.indiegogo.com/projects/the-cheese-chopper-world-s-best-cheese-device/