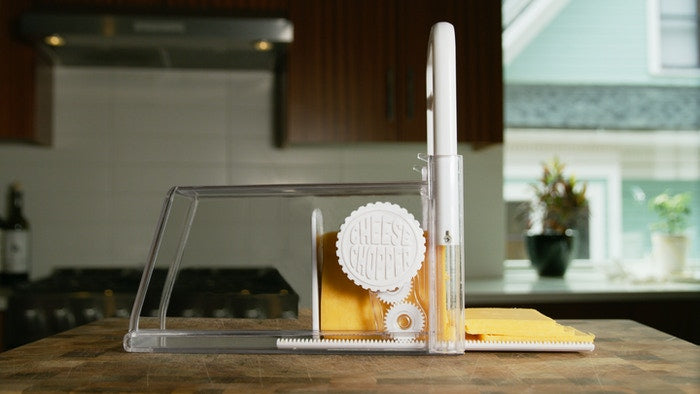 🧀 Production Update - Small Delay 🧀
| Mr. Cheese
🧀 Hello Cheese Fam!! 🧀
I hope everyone is doing GRATE in these crazy times!!  The original estimated ship date is getting close so we wanted to give you a quick update on where things are at with your Cheese Choppers!!!  
Small shipping delay
We hit a few minor speed bumps that slowed things down but are happy to report we have made it through and the T1's are out of the injection molds and on their way to us to be tested!!!!
We expect to receive the T1's within a week and will blast out tons of pictures and videos of the testing process for you all to see!!  Once they pass the rigorous testing we can place our initial bulk order and will have a concrete ship date to share with you all!!
Wahoooooo!!!!! The Cheese Chopper Dream is almost here!!!!
Reason for delay
The reason for the delay was we were having some fatigue issues with the wire when testing.  As the wire plays a vital role in you choppin' cheese for a lifetime, we upgraded to a higher strength wire and are just waiting on those to come in to finish testing.  We hope you understand that this delay had nothing but your best interest in mind and we are doing everything possible to get you the best Cheese Chopper we can ASAP!
Thank you so much for your amazing support and patience!!
We are getting so close I can smell the Cheddar!!
Surveys (if you haven't filled out already)
If you haven't completed your Survey yet don't forget to do that!!!  Once the Cheese Choppers arrive we are relying on that survey to know where to send them!!
Thanks again and feel free to reach out with any questions!
Mr. Cheese