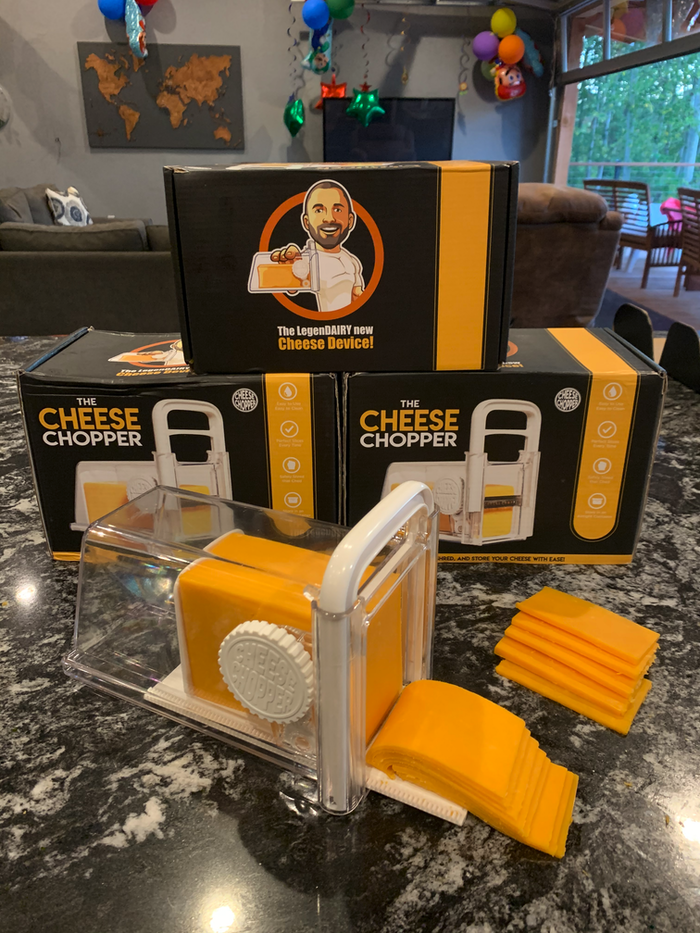 🧀 T2s Arrival + Testing 25 Blocks of Cheese 🧀
| Mr. Cheese
Hello Cheese Choppers!!
Mr. Cheese here reporting that the T2's have arrived and so far look GRATE! 
I ran a quick couple blocks through one of them last night and as you can see it sliced through that cheddar like butter!  
🧀 Testing 25 Blocks of Cheese Tonight 🧀
I just bought 25 more blocks of cheese so I can really start putting these bad boys to the test this evening!  
Stay tuned for updates and quite possibly one of the biggest piles of sliced cheese you have ever laid your eyes on!!
Thanks for your support and feel free to reach out with questions!
Stay cheesy!!
-Mr. Cheese