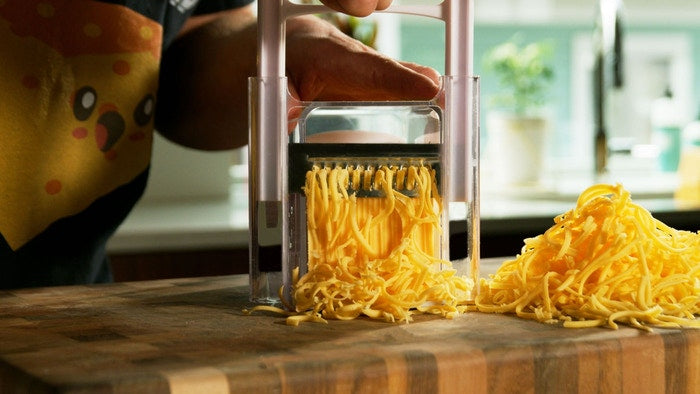 🧀 Time to help us spread the cheese! 🧀
| Mr. Cheese
Holy Guacamole Cheese Nation!!
We are just 2 weeks into our campaign and have absolutely SHREDDED our initial goal raising over $22,000!!!!  
We can't thank you enough for all of your support getting us this far!!! Now it's time to kick this bad boy in gear and see how far we can take it!
Updated Rewards
We have sold out of the Early-Bird Cheese Choppers with free domestic and discounted international shipping but not to worry!  There are plenty of Cheese Chopper rewards available with a very minimal standard shipping applied.
If you haven't yet, don't forget to share our link, tell your friends and shout it from the rooftops!  The Cheese Chopper Revolution has begun!!
https://www.kickstarter.com/projects/tatekoenig/the-cheese-chopper-worlds-best-all-in-one-cheese-device?ref=1gshlk
-Mr Cheese