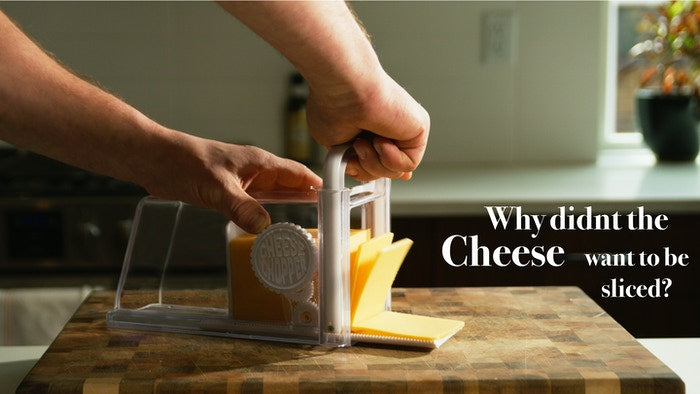 🧀 Launch update + NEW reward + Cheesy Joke! 🧀
| Mr. Cheese
The Cheese Chopper Revolution is off to a roaring start and it's all thanks to your generous support!  WOOT WOOT!
We have raised 34% of our $15,000 goal in just over 24 hours and it's time to keep this momentum choppin!!
Also...due to popular demand, we have unlocked a new reward...
MORE CHEESE PLEASE
With this $100 pledge, you get not one, not two, not even three, you get FOUR CHEESE CHOPPERS!  Get your Christmas shopping done early this year.
If you haven't yet, please share our story, tell your friends, tell your family, tell anyone who will listen!
"Anyone who loves cheese has gotta have one of these!"