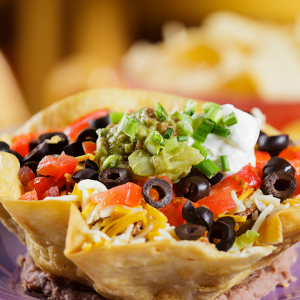 Cheese Chopper Cookbook Part 5: Low Carb Taco Bites
| Mr. Cheese
Looking for a tasty, healthy, cheesy snack, meal, or appetizer? Look no further! Cheese Choppers low carb taco bites will be the perfect addition you didn't know you needed. Not only are they healthy and delicious but they are also very easy and don't take long to make! These taco bites are sure to spice up your next taco tuesday!
INGREDIENTS: 
1lb ground beef 

Taco seasoning (your preference but we used

this!

)

Block of

Cheese 

Cooking Spray 
TOPPING OPTIONS:
Lettuce

Tomato

Sour cream  

Jalapenos 

Chives 

Hot sauce / salsa 

Avocado

Olives 

Banana Peppers 

Any other toppings of your choice! 
INSTRUCTIONS: 
Preheat the oven to 350 degrees 

Cook ground beef in a skillet on medium heat 

Once beef is browned drain, season, and turn heat to low

Using Cheese Chopper shred the cheese 

Add cheese to the beef 

Remove tortillas from package and cut into 1/4 

Place them into your greased/sprayed baking tray. Place two in each cup stacked perpendicular on each other (you can use a cupcake pan, muffin pan, anything similar to give you the cup-like shape)

Add meat and cheese mixture to tortilla cups 

Add more shredded cheese on top 

Bake 10-15 minutes

Remove from oven, let cool for 2-3 minutes 

Add toppings of choice and enjoy! 
Don't forget to close your cheese chopper and place it in the fridge so the cheese you didn't shred does go bad! 
We hope you love these little taco bites as much as we do! Now take your taco tuesday to a whole new level! Make sure you remember to tag us in your final cheesy product on instagram and TikTok @thecheesechopper We love to hear what you or those you are serving to think! 
If you still need a Cheese Chopper… you're missing out so click here! 
Check out our Ancho Chili Nachos here!
Want to join the chef's club!? Submit your recipes to mrcheese@cheesechopper.com for a chance to be featured!!!